" Stucco
" EIFS
" Interior and Exterior Metal Framing
" Drywall
" Exterior Sheathing
" Wall Insulation
" ACT Ceilings
" Backing

With a performance history of
serving clients in Southwest Florida
from Ocala down to Naples, CCS
conveniently located in Lakewood
Ranch, just off of exit 220 on I-75.
Established in 1991, CCS of Sarasota, Inc. grew up in the heart of Sarasota aimed at constructing retail
buildings, office complexes, hotels, medical buildings, and schools. In the last 22 years, CCS has
completed jobs for such prominent companies as W. G. Mills, Willis A. Smith Construction, Tom
Wessel Construction, Dooleymack Constructors, JECharlotte Construction, Pinkerton & Laws,
Hennessy Construction, Marco Bay Construction, Brice Construction, Cardinal Contracting, Winkel
Construction, Southern Cross Contracting, Creative Contractors, and many other notable companies.
Please note that our company can help with certified engineering for exterior structural metal stud
framing. Likewise, we can assist during the preconstruction phase with preliminary pricing, value
engineering, and working with the architect to clarify job conditions, material usage, and conceptual
design.
CCS of Sarasota is a proud member of the Gulf Coast Builders Exchange and participates in its many
events.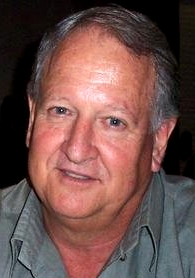 The President of CCS, Joe Otto, began his first drywall company in 1972.
Through the years it has been said Joe knows the answer to every question
and if not, he knows exactly where to find the answer. Joe oversees the
operations of CCS, estimates projects, and carries out strategic planning. He
is a Florida state certified Drywall Specialty Contractor. Joe participates in an
active and healthy lifestyle, weight lifting, and spending time with his wife and
family.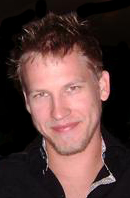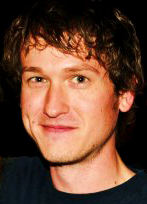 Management Team
Joey Otto has been with CCS from the beginning; he is the head supervisor
and overseer of all current CCS projects. Joey has extensive knowledge of
the drywall and stucco trades. He is highly experienced in commanding
enormous as well as small forces. Joey has excellent one-on-one skills and
can assist with any questions or concerns as they arise. Joey takes pleasure in
fishing and teaching his son, Joey Jr., his fishing skills.
A renaissance man in Portland cement and EIFS systems, Ricky Otto heads
the CCS Stucco Division. He does everything from project management to
estimating stucco projects. Ricky started with CCS 2003, a year before
acquiring his BFA degree from the University of South Florida. He enjoys
spending countless hours in front of a canvas creating abstract paintings and
images; he has a keen eye for detail.
Chad Otto started out as an apprentice in CCS in 2002. Since then, he has
quickly graduated to head estimator and office manager. In 2006, he received
a Bachelors Degree in Managing Information Systems from the Business
College at the University of South Florida. Chad is always looking for
innovative ways in which to improve the structural integrity of his company
and product. He can assist with pricing jobs, value engineering ideas,
correspondence, and elements of design. In his spare time, Chad enjoys
playing many different instruments, recording, and sharing his music with
others.